Housing bust? So what? We still want to own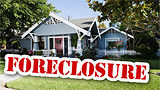 The American Dream is still alive and kicking, including within immigrant and minority communities, according to a survey from mortgage giant Fannie Mae.
The housing crisis hasn't quenched the homeownership thirst, the company found. More than 51% of people said the bust did not change their willingness to buy a home and an additional 27% said it actually made them more likely to do so.
Read More: http://bit.ly/eFIsTC 
{{adsense_NewsFeed}}